TOUCHLESS™ Soap Dispenser
by Better Living Products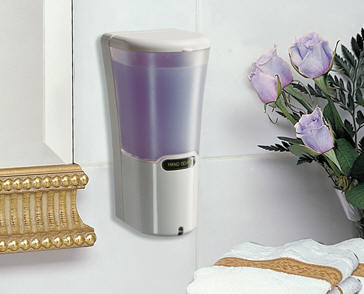 TOUCHLESS™ Automatic Soap Dispensers provide a higher level of sanitary convince than any other type of dispensers. Motion activated or hands free and easy top lid refill, these hands free soap dispensers are economical and elegant. these are the perfect size for your kitchen or bathroom. Made by Better Living Products.


Better Living Products has won a succession of awards for products and display superiority throughout North America and beyond. This company is proud that its products are offered to consumers in the area of bathroom and kitchen dispensers for guest accessories and residential applications.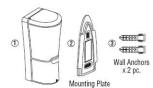 (click on the image to see a large view)
The Dual Touchless Dispenser releases just the right amount and is adjustable. Our Hands-Free Soap Dispenser always delivers just the right amount of liquid soap or lotion. And the sleek design is perfect for kitchen or bath.

This automatic soap dispenser is a cleaner hand-washing solution and helps reduce the spread of germs. Keep your hands and counters clean, while reducing the spread of germs.

The Dual Soap Dispenser can sit on the counter top or mount to the wall. Top fill for easy refills and adjustable delivery. The Dual automatic soap dispenser is powered by 4 AA size batteries. One year warranty at additional charge.

The TOUCHLESS™ Soap Dispenser (70150) with a white finish is a wall mounted automatic soap dispenser that is powered by 4 AA size batteries. This touchless dispenser is top filled for easy refills.